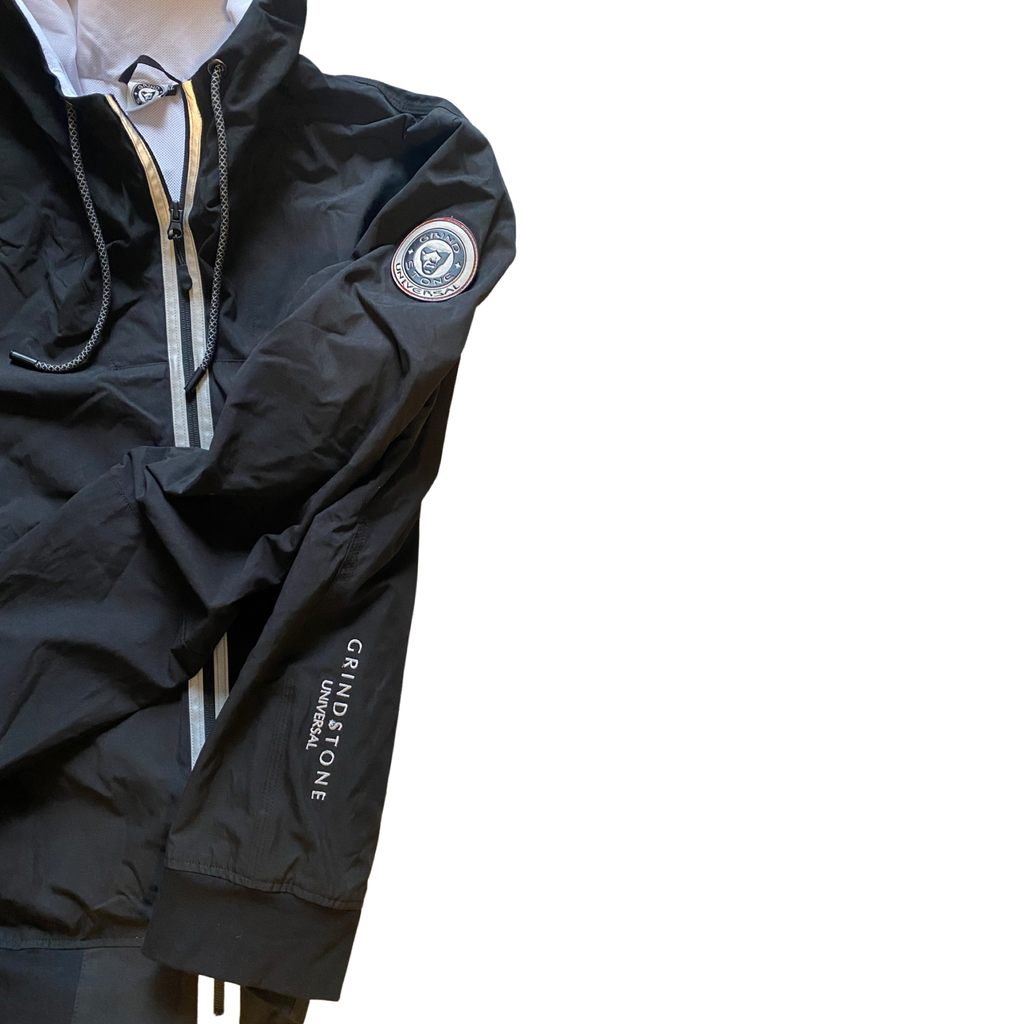 Rain Visor Windbreaker
$ 150.00
This is a gem of a windbreaker. Carefully made with attention to all of the necessary details, this is a must have. The Grindstone Universal Rain Visor Windbreaker is a 65% nylon/ 35% cotton water-resistant jacket that comes in red with grey accent, and in black.
The main attraction of this jacket is the innovative velcro attachment inside of the hood that allows its rain visor to be attached and detached as needed. When the hood is off of the head it sits comfortably inside of the hood and out of the way. If the day doesn't demand protection from rain, then the visor can be detached and left at home. It's just that simple. 
The outer pocket trim is 100% reflective as is the zipper trim. The left shoulder also has a reflective PVC Grindstone patch that we love for visibility. The contrast embroidery on the lower-left flank serves as appropriate yet understated accent. There is also an inside zip pocket in the inner mesh lining.
This jacket is premium style and function. Enjoy it.