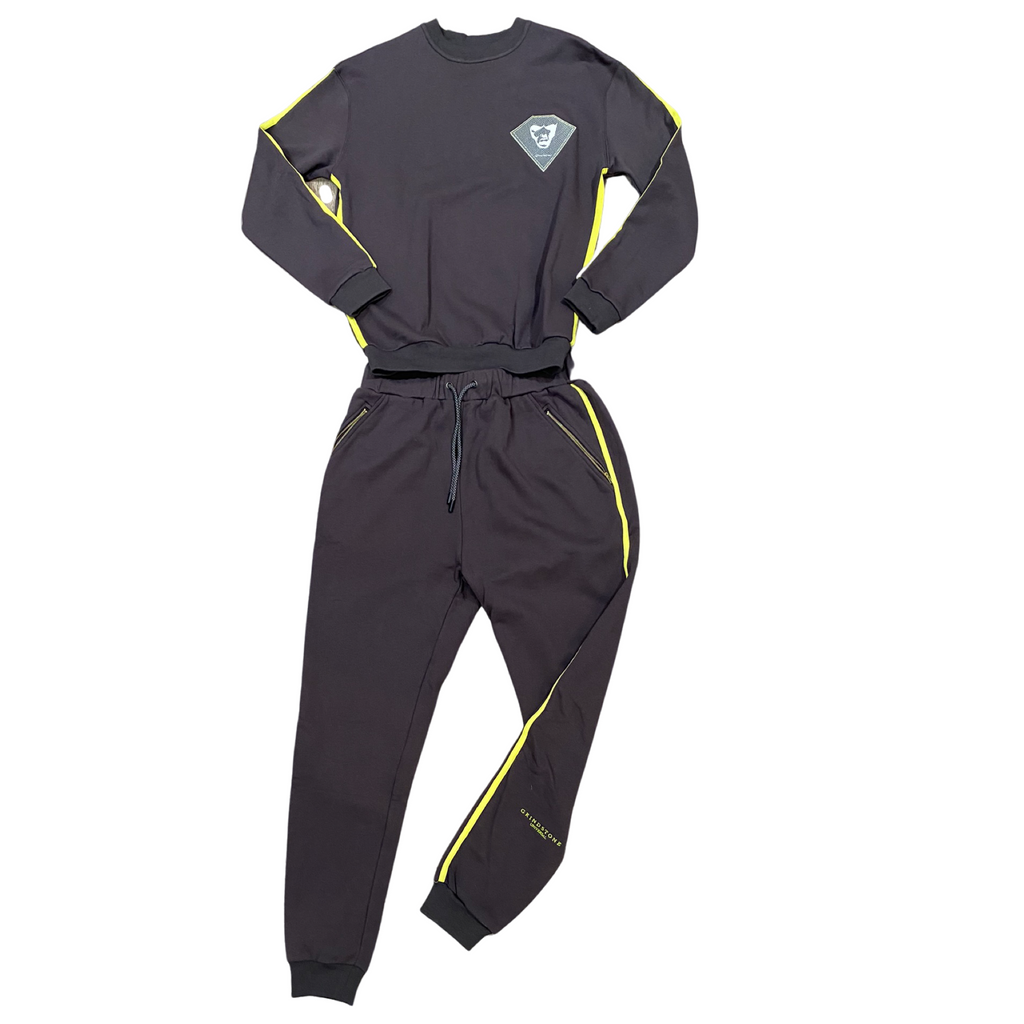 Stripe Crewneck sweatsuit (entire set)
$ 180.00
The Stripe Crewneck sweatsuit is a sporty mid-weight fleece 360gsm 100% cotton fashion-forward matching outfit that is comfortable for most occasions in transitional spring weather. The left-chest has a stitched on reflective PVC/reflective patch. A contrast-color stripe travels down the arm and the side of the top.
The pants are tapered (but not extra tight) and have the contrast stripe going down the side of the leg as well as contrast embroidery on the back of the lower left leg. The colorways are the ideal due to simplicity and pop.
This is sold as a set. Enjoy and wear it well.