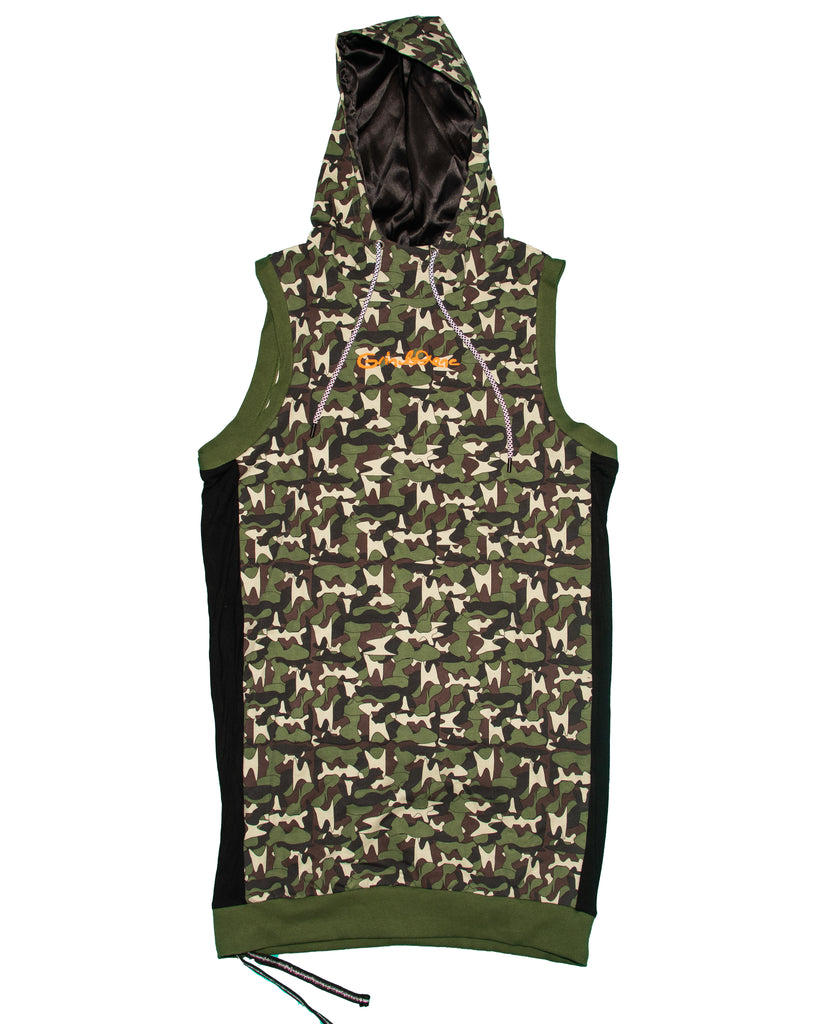 Camo Hoodie Dress
$ 135.00
The Grindstone Camo Hoodie dress is the ideal piece for an active lifestyle. Made of a uniquely printed fleece camo fabric (95% cotton, 5% spandex), it is trimmed with drawstring at the bottom to adjust for the perfect fit. The durable drawstrings in the hood offer the benefits of being highly reflective while looking hyper-cutting edge. In addition, the back has a reflective strip that runs vertically the length of the garment. 
The details are everything with this item. The chainstitched Grindstone signature offers a great pop of color above the chest, and the satin-lined hood will be kind to the person's hair when the hood is worn. 
You will love this dress more as you wear it. The printed fabric will inevitably fade with washes, but even as it evolves in look the fit will also evolve to fit your better and better each time as it learns your body. Enjoy this treat.