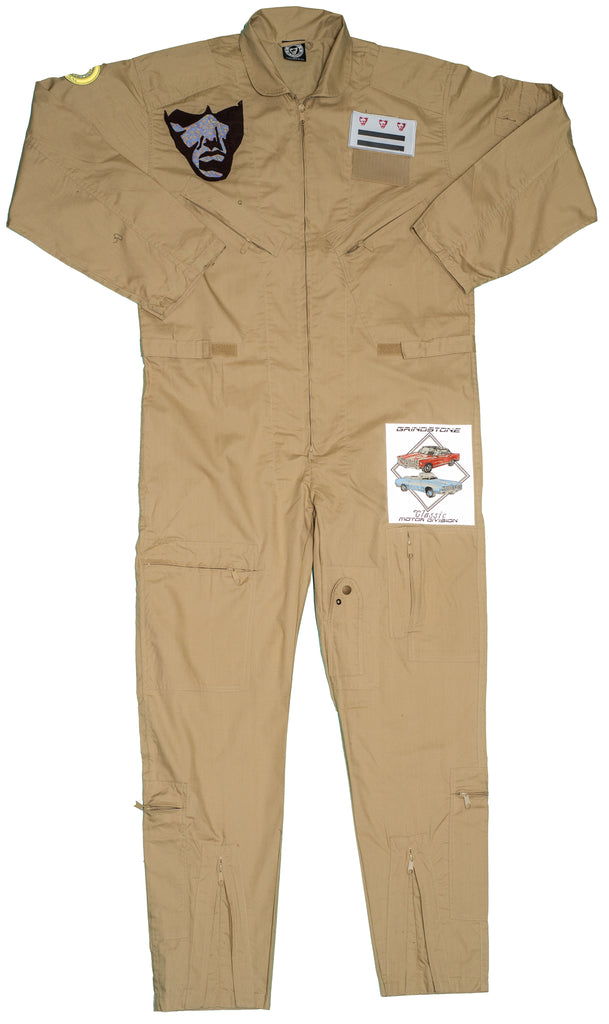 Flight suits
$ 180.00
Grindstone's Flightsuits feature an Air Force Style 2-way front zipper, leg zippers, tapered legs, long sleeves with hook & loop name tab fastener and an adjustable waist and cuffs. Available in over 3 colors and sizes ranging from XS through 3XL.
In addition,all of the suits are decorated with a Ghanian handmade dual-fabric chest patch of various color combinations (these patches cannot be specified when ordered).  Original Grindstone sublimated and reflective patches are carefully placed on the shoulder, chest, and thigh for decorative as well as functional purposes. 
The suits in this section have elaborately embroidered patches of tigers that cover most of the back.
Recommendation: 
Purchase the suit that is one size larger than your shirt size. Trust me, it will be much easier to bend and move freely.