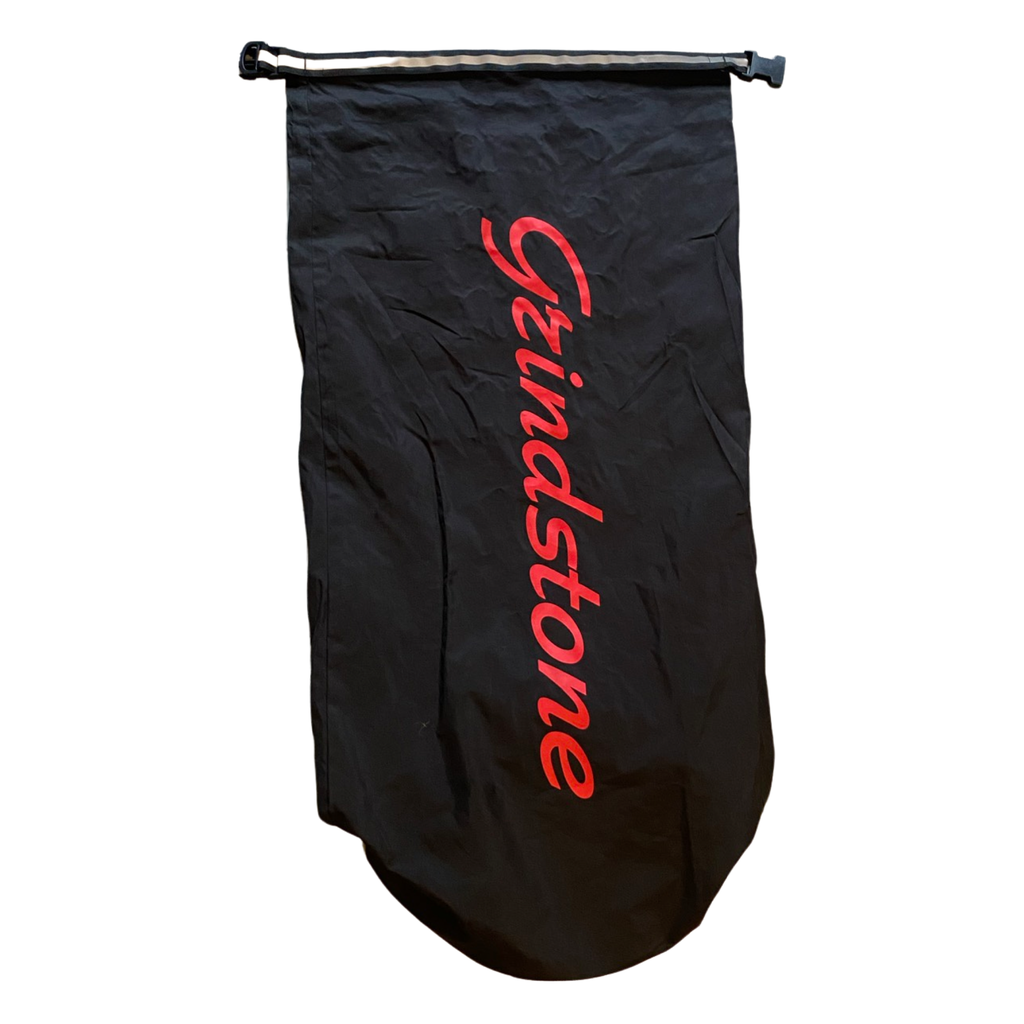 Grindstone Roll-up Gravity bag
$ 65.00
The Grindstone Roll-up Gravity bag is a water-resistant 65% Cotton/ 35% Nylon accessory that makes carrying your belongings practical and stylish. It gets its name from the obvious roll-up quality.
For the perfect pack, hold it in the air while rolling it up just before affixing the clips. The weight of it being pulled down while rolling it up at the top packs the bag perfectly; hence the name "gravity bag". Experiment to find what works best for you.
* It measures approximately 34" long and 17" wide.

* Ideal for carrying anything of any shape and size that can fit the bag's dimensions
* reflective strip at the top make it easier to find in dark conditions (i.e., camping)
* Excellent for the gym, beach, pool, travel, groceries, books, and almost anything else you can imagine!
* Striking colorways