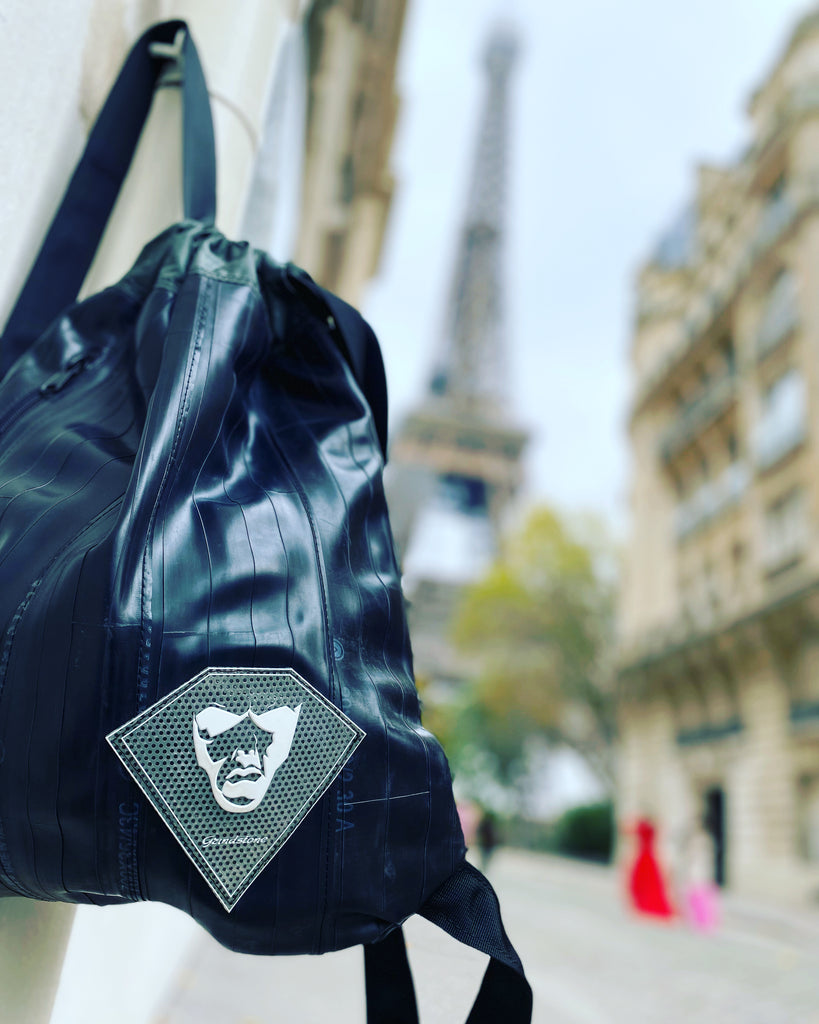 Monte Verde bag
$ 150.00
This bag is a very unique item for those who need versatility , utility, and style from their bag. The details and aesthetics are also done with love for the planet as most of these materials are recycled. 
Monte Verde is an area in Costa Rica where one may experience various temperatures, precipitation, and terrain. This bag can effortlessly handle the outdoor extremes as well as the changes of an outfit in the metropolitan lifestyles. This backpack has a zip pocket that runs along the back of it and has a reflective diamond shaped Grindstone PVC patch for adornment. The inside of the bag is lined with parts of vinyl maps donated from National Geographic, so each bag owner has their own unique view of the Earth. 
The Monte Verde bag is ideal for students, gym rats, swimmers, videographers, bicyclers, pedestrian commuters, and almost anyone else who craves a durable stylish 1-of-1 carrier.