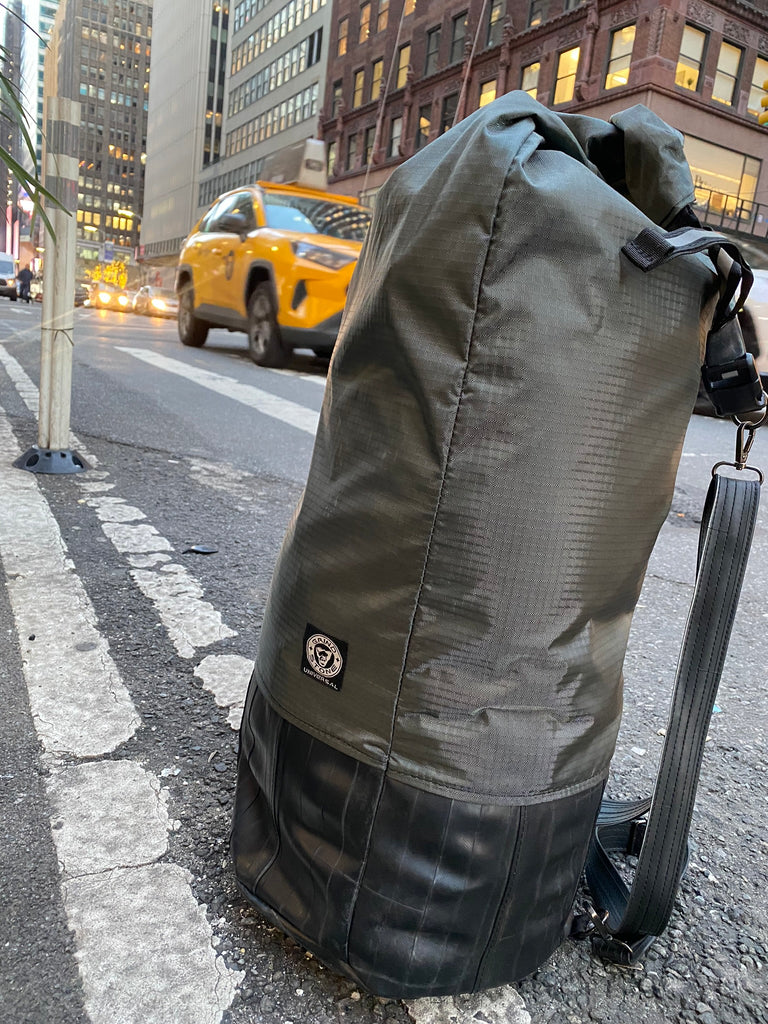 Palawan pack
$ 140.00
This bio-sustainable multi-use stylish bag is comfortable and durable. Inspired by the Palawan island of the Philippines, this weather resistant piece is almost air-tight when closed which makes it able to float for a limited time and protect your goods around water.
The recycled rubber bottom and rip-stop nylon upper portion allows the bag to be rolled down into a compact carry or expanded to carry several pounds of bulky belongings. There is a detachable rubber shoulder strap that allows this bag to be used over the shoulder or as a cross-body carry. The natural elasticity of the rubber works wonders in relieving stress points in the carrier's back, arm, or shoulder as the slight bounce absorbs much of the natural weight of the bag's contents.
The stylishness of this bag makes it ideal for the sophisticated businessperson while the durability of it makes it wonderful for the outdoor explorer. It's a hybrid that blends worlds of travelers. 


Made in Washington, DC, several pieces of this bag are from 100% recycled products as well.