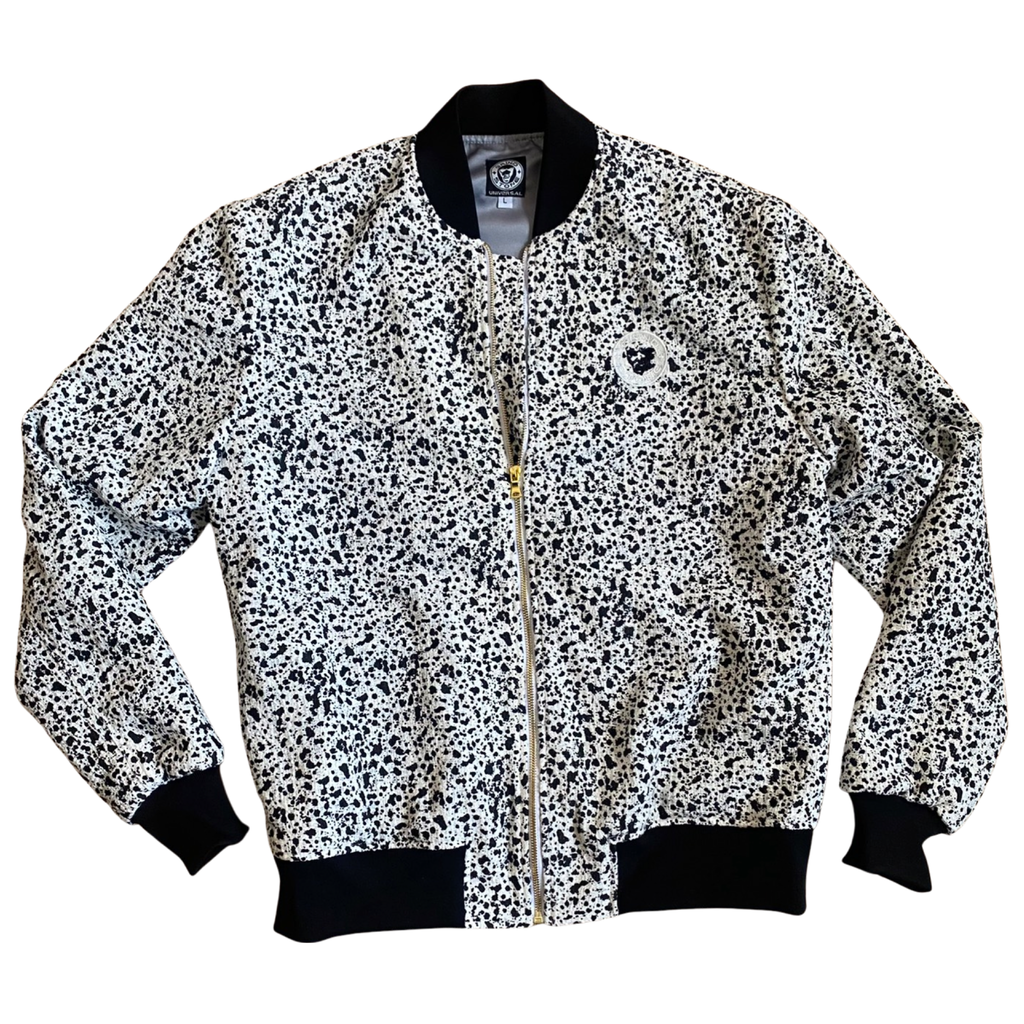 The Dalmatian
$ 950.00
"The Dalmatian" is a varsity cut jacket that is made of spotted and textured Carolina Herrera fabric. The silver satin lining with the inner pocket makes it even classier when it's taken off. This is the only one of its kind.
 The cut is similar to that of a traditional varsity jacket, but the ribbing and high-quality zipper separates it from your average high school letterman's jacket. The left chest embroidery blends beautifully while also giving it the proper pop of class. The embroidery and craftsmanship are elite.
 This jacket was manufactured in the USA in a very limited run.